Last updated: September 16, 2021
Management
Dr. Mary Anne Mohanraj, Executive Director
Darius Vinesar, Managing Director 
Development
Summer van Houten, Director of Development and Outreach
Grants and Awards
Catherine Lin, Grants Administrator
Malon Edwards, Grants Advisory Board
Portolan Project
Summer van Houten, Coordinator
Paul Goerner, Assistant 
Haddayr Copley-Woods, Accessibility Consultant
Mohanraj and Rosenbaum Are Humans Podcast
Mary Anne Mohanraj, Podcast Host
Benjamin Rosenbaum, Podcast Host
Darius Vinesar, Podcast Producer
Finances
Margaret Frey, Financial Director
Co-writing Sessions
Victor Raymond, Coordinator
Darius Vinesar, Co-Host
Outreach
Emmanuel Henderson, Outreach & PR Coordinator
Publicity
Ellen B. Wright, Website Content Coordinator
Irene Bruce, Social Media & Publicity Coordinator
Webmasters
Gregory B. Banks
Kaolin Fire
Jeremiah John
Interns
Chicago SLF Chapter
Emmanuel Henderson, Newsletter Coordinator, Chicago Chapter Co-Chair
Dain Broadbent
Jeremiah John
SF Bay Area SLF Chapter
Rebecca Gomez Farrell, SF Bay Area SLF Chapter President 
Jasmine Wade, SF Bay Area SLF Chapter Secretary
Audrey Williams, SF Bay Area SLF Chapter Treasurer
STAFF BIOS
Gregory Banks
Gregory Banks has worked as moderator for Zoetrope All-Story Writers Workshop, as site administrator for Scrawl: The Writer's Asylum, and as webmaster for WRITER and MARKET Literary Search Engine. He's now co-Webmaster for the Speculative Literature Foundation. His recent publishing credits include The Rose & Thorn, Story House, StoneGarden.net, Creative Brother's Sci-Fi Magazine, and The Writers Post Journal.His first collection, Crossroads and Other Tales, is available from bookstores worldwide or from: www.wheelmansplace.com/CrossroadsBook.
---
Dain Broadbent
Dain Broadbent is a queer writer, community organizer and activist, humanities scholar, and proud cat parent. They are a Chicago transplant from the East Coast and an avid supporter of the arts in Chicagoland. You can find some of their poetry published in peculiar's fifth issue..
---
Irene Bruce
Irene Bruce resides in Brooklyn and has been immersed in science fiction and fantasy her whole life. In college, she interned for Analog and Asimov's. After college, she worked briefly in science publishing and currently serves as the Project Coordinator for the RCHN Community Health Foundation. In her spare time Irene enjoys reading, writing, and trivia nights!  
---
Jai Caldwell
Jai Caldwell is a recent UIC Creative Writing English major Alumni, that adores writing short stories, drawing comics, reading other stories, and aggressive day-dreaming for inspiration.
---
Malon Edwards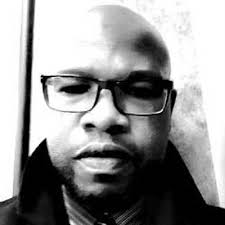 Malon Edwards has been writing short stories since he was eight years old. His first story was about two astronauts who take a rocket ship to the Moon, where one decides to stay, all alone.
These days, his stories—sometimes steampunk and urban fantasy, other times horror and cyberpunk—are often set in an alternate or near-future Chicago and feature people of color. Born and raised on the South Side of Chicago, Malon now lives in the Toronto area with his wife and their two children. He has volunteered for the Speculative Literature Foundation since 2008.
---
Kaolin Fire
Kaolin Fire is the founder of Poemranker, co-founder of NFG, long-term guru and moderator of imaginaries (formerly The Science Fiction and Fantasy Writers' Co-operative), and co-webmaster for the SLF. He enjoys creation with pixels, words, oil paints, and generally any other sort of thing he can get his hands on or wrap his mind around. His favorite topics in fiction (and in life) are consciousness, dreams, social networking, artificial intelligence, and software development. You can sample his existence at eriF.org, see some of his comic thoughts, or help yourself to some of his tools, like writer's planner.
---
Paul Goerner
Paul Goerner is a grad student in the literary studies program at the University of Illinois at Chicago with a focus on examining speculative media through contemporary critical paradigms, particularly ecocriticism. When not engaged in teaching, writing, or outreach with a speculative focus, he spends his free time creating original electronic music and photographs on film, both of which remain strongly influenced by his lifelong love of imaginative and outlandish storytelling.
---
Emmanuel Henderson
Emmanuel Henderson has a BA in English and aspiring literary superstar with a love of all words especially the word Umbrella..
---
Summer van Houten
Summer van Houten has a MA in Gender, Society, and Representation from University College London. Her research focuses on feminist utopias, matriarchies, and genre-bending authors. She is particularly interested in pursuing critical writing within a speculative literary framework. Before she discovered the SLF, Summer worked as an arts and culture researcher, magazine editor, and youth program coordinator.  
---
Jeremiah John
Jeremiah John is a writer, activist, poet, and coder; he's the author of the yet-unsigned novel Thinspace. He has written nonfiction for such outlets as Huffpo, Geez, and Nuvo, started a program at a nonprofit to organize communities around their own mutual aid, and served six months in federal prison for his nonviolent act of civil disobedience to close the notorious School of the Americas.
---
L.D. Lewis
L.D. Lewis is an award-winning SF/F writer and editor, and serves as a founding creator, Art Director, and Project Manager for the World Fantasy Award-winning and Hugo Award-nominated FIYAH Literary Magazine. She is the author of A Ruin of Shadows (Dancing Star Press, 2018) and her published short fiction includes appearances in FIYAH, PodCastle, Anathema: Spec from the Margins, and Fireside Magazine, among others. She lives in Georgia with her coffee habit and an impressive Funko Pop! collection. Visit her website, follow her on Twitter @ellethevillain and/or support her Patreon. 
---

Catherine Lin
Catherine has been published in Adelaide Literary Magazine and children, churches, and daddies. She was one of the Mary Parson Donnellon Award recipients in Spring 2021 and has experience writing copy for Relaymile. Catherine daylights on the content team for The Borgen Project and with grants and program development at Minaret Foundation while writing fiction in her free time.
---
Mary Anne Mohanraj
Mary Anne Mohanraj is author of Bodies in Motion (HarperCollins), The Stars Change (Circlet Press) and ten other titles. Bodies in Motion was a finalist for the Asian American Book Awards, a USA Today Notable Book, and has been translated into six languages. The Stars Change is a Lambda and Rainbow Award-finalist science fiction novella. Previous titles include Aqua Erotica and Wet (two anthologies edited for Random House), Kathryn in the City and The Classics Professor (two erotic choose-your-own-adventure novels, Penguin), The Best of Strange Horizons, Without a Map, (Aqueduct Press, a collection co-authored with Nnedi Okorafor), The Poet's Journey (picture book), and A Taste of Serendib (a Sri Lankan cookbook).
Mohanraj founded the Hugo-nominated magazine, Strange Horizons, and serves as editor-in-chief of Jaggery, a South Asian literary journal (jaggerylit.com). She received a Breaking Barriers Award from the Chicago Foundation for Women for her work in Asian American arts organizing, won an Illinois Arts Council Fellowship in Prose, and was Guest of Honor at WisCon and Maneki Neko Con. She serves as Executive Director of both DesiLit (desilit.org) and the Speculative Literature Foundation (speclit.org), and directs the Kriti Festival of South Asian arts and literature (kritifestival.org).
Mohanraj has taught at the Clarion SF/F workshop, and is Clinical Associate Professor of English at the University of Illinois at Chicago. Mohanraj lives in a creaky old Victorian in Oak Park, just outside Chicago, with her husband, their two small children, and a sweet dog.
---
Lance

Nwokeji
I am Lance Nwokeji, and my pronouns are he/him/his. I majored in English with a concentration in Creative Writing. I grew up and still live in Chicago, Illinois. I hope to find a job in technical writing. I enjoy playing chess, and I have a passion for creature movies.
---
Victor Raymond
Victor Raymond is a member of the Rosebud Sioux Tribe, and is a founding member of the Carl Brandon Society.  In the past, he has been a community organizer and a college instructor; he now works as a writer and game designer.  Along with Mary Anne Mohanraj, he is the co-host of the SLF co-writing workshop held on Saturdays.
---
Jasmine Wade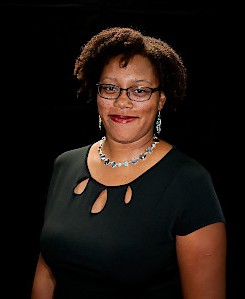 Jasmine Wade is a speculative fiction writer in Northern California. She is the Head Curator for Archive of Futures, a community archive documenting future centuries. She is also Co-Creative Director of Ancestral Futures, a non-profit organization that uplifts the voices of BIPOC speculative fiction writers. 
.
---
Audrey Williams
Audrey Williams moved from North Carolina to Oakland in 2010. She has an MFA in Creative Writing from CCA. Audrey works full-time as a healthcare copywriter in San Francisco. She is an Affiliate Member of SFWA and Co-Founder of AncestralFutures.org, a BIPOC+ speculative literary arts and education nonprofit. Connect on twitter @Virgule2020 and instagram @audthentic_stories.
.
---
Haddayr Copley-Woods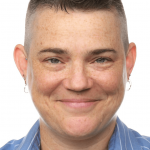 Haddayr Copley-Woods
 is a queer, disabled Minneapolis-based speculative fiction writer and essayist with pieces and performances in places such as Minnesota Public Radio, 
Apex
, Story Club Minneapolis, 
Science Fiction & Fantasy
, and 
Best American Erotica.
By day she writes about technology with a particular focus on digital accessibility.
---
Ellen B. Wright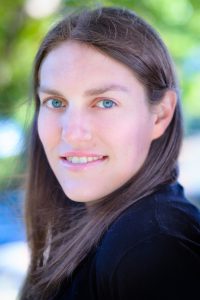 Ellen B. Wright is a book publicist specializing in science fiction and fantasy. She is currently Senior Publicist at Orbit, where her authors include Hugo, Nebula, Edgar, and Philip K. Dick Award winners; World Fantasy and James Tiptree, Jr. Award finalists; and New York Times and USA Today bestsellers. With Faye Bi, she helped fund the first three years of the Diverse Worlds/Writers Grants.
---
Darius Vinesar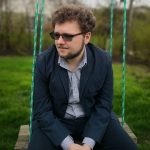 Darius Vinesar is a recent graduate from the University of Illinois at Chicago and is seeking to make his way into the world as a writer. He grew up reading and loving fantasy, but has found a deep interest in post-apocalyptic literature and other speculative genres. Darius works as a producer and sound engineer for the SLF podcast, Mohanraj and Rosenbaum Are Humans.
Joining Our Volunteer Staff
If you're interested in being a volunteer, please send an e-mail to Summer van Houten at volunteer@speculativeliterature.org, subject line: VOLUNTEER.  If you are interested in serving on our academic advisory board, please also include an indication as to your college/university affiliation. Thank you for your interest!
For more information visit our FAQ section